Matthew Villaflor
Realtor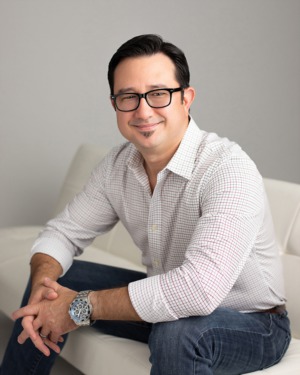 Specialties:
Buyer's Agent, Listing Agent
Education:
Baylor University
Hankamer School of Business
BBA, Management Information Systems
About:
Matthew is a native Houstonian that grew up on the city's north side. He graduated from Baylor University with a Bachelor's degree in IT and now lives in Katy with his wife and son.

While attending Baylor University, Matthew was a member of the Baylor Men's Soccer Team, Baylor Cycling Team, Baylor Sailing Team, and the Baylor Riding Association. In addition to participating in these organizations, he worked in the service industry to finance his education, spending several years balancing a demanding schedule and learning the value of building relationships within the customer service experience.

After graduating from Baylor, he returned to Houston and continued working in the service industry. Later he gained valuable experience with technology when he took an IT position at a mid-sized company as a Systems Analyst. Growing his technical background, Matthew eventually took a new opportunity as an IT Recruiter, where he was able to help people advance their careers. This role allowed him to integrate his passion for technology and people.

After recruiting, he transitioned into an IT Manager position with another manufacturing company, where he increased his technical knowledge and honed his management skills. His next position as a Project Manager with a luxury home automation company opened his experience with a whole new set of skills, including managing multiple deadlines and the project life cycle. Additionally, it allowed him to see how following up with clients improved the customer service experience.

Matthew saw a unique career opportunity that vastly deviated from his work, but it utilized his strengths and experiences in a way for which he felt a lot of passion. Transitioning into real estate has allowed Matthew to guide people through the confusing process of buying / selling residential properties. But more importantly, it has been an opportunity to help clients build a vision and collaborate with them to develop a strategy to achieve their goals.

Using his passion for helping people, he has become a caring, multidimensional person bringing these qualities to you in a truly remarkable way to help build a life that you deserve by helping you invest in your future through real estate.

If you have a vision of homeownership, reach out to him today regardless of when that may be. He honestly loves what he does and is more than happy to talk with you to formulate the best plan for you and your loved ones. Without a doubt, Matthew is committed to turning your dreams into a reality, no matter where you are in life.
Testimonials
I have worked with a number of realtors in the past and Matthew Villaflor is the best one I have dealt with. His communication and insight into the process made it easy and resulted in tangible benefit to me and my wife. I look forward to working with Matthew on all of my future real estate transactions.
Norman H