Steve Kinne
Team Lead - Realtor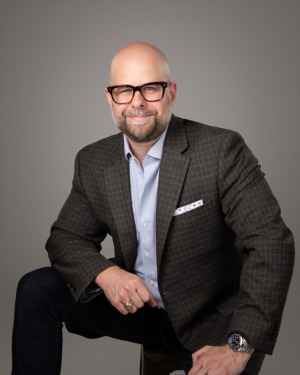 Named a top 25 Houston real estate agent for multiple years, Steven Kinne is a powerhouse top producing agent and head of The Kinne Group. 
 As a Houston native and agent with almost 20 years of experience, having sold his first homes in The Heights in 2004, Steven has done it all, seen it all, and heard it all when it comes to buying, selling, and investing in homes in and around Houston. 
 Steven is a real estate veteran and competitor at heart specializing in relocations, investment properties, new builds, and purchasing and selling homes of all price ranges in Houston and surrounding suburbs. 
 As a native Houstonian, Steven grew up in the Spring area with his sister and parents. In high school, he played the Trombone and received a full-ride for his first two years before transferring to Texas A&M University. That's where he received a degree in business management and marketing. After college, he returned home and started his career at the Foley's department store corporate office in Downtown Houston as a visual merchandiser and buyer. 
 This job was indeed his springboard into real estate. Having run the 13 million dollar personal care department and managed areas in multiple stores, Steven learned a few valuable skills that have elevated his real estate business to where it is today. 
 Much like real estate, the retail industry is non-stop!  The relentless hours taught him the grind never ends, and he takes that learned work ethic into each and every transaction to date. He also learned the importance of proper staging. While a home is much smaller than a department store, he acquired the skill of a well-trained eye for what looks authentically pleasing and what makes people feel comfortable and, for lack of a better term, feel at home. These two invaluable lessons are what set Steven apart from the rest of the agents in Houston.
 You might as well call him the master of staging; that is his niche! Having been involved in more than 2000 transactions over the years, one of the small but genuinely impactful differences that make or break a sale or purchase is the home's presentation, and he is one of the few that have mastered this skill. 
 Whether it's the presentation of the home or the presentation of the offer, Steven has the knowledge and professional experience to ensure his client's home or offer stands out from the rest of the competition.  
With nearly 1500 5-star Houston real estate reviews, Steven has garnered the reputation of being a great communicator and making his clients feel like they are the only ones he is working with. He truly cares about each client and their needs, wants, and desires. In addition, his vast knowledge of trends among each pocket of this city helps his clients make decisions based on facts rather than emotions.  
When Steven (a self-proclaimed burger connoisseur) isn't selling homes to locals and those relocating to Houston, you will more than likely catch him trying out a new and trendy restaurant, cool bar, or hanging with his 3 kids and wife in his Fulshear neighborhood. 
 As a real estate investor with over 20 properties of his own and in the process of building more, Steven lives and breathes real estate. He and his team's track record is only possible because of their passion for what they do and the ability to deliver results and an enjoyable experience. 
Whether you are looking to buy or sell a home, give him a call if for nothing else than his 5-star burger recommendations!
Specialties:
Buyer's Agent, Listing Agent, Relocation, Foreclosure, Rentals, Relocation, Condos, Investments, New Builds, Luxury
Certifications:
ABR- Accredited Buyer's Representative
CRS- Certified Residential Specialist
SRES- Seniors Real Estate Specialist
AREP- Accredited Real Estate Professional Designation
Education:
Texas A&M University - B.B.A,- Business Management, Marketing, and Related Support Services
Testimonials
Steve Kinne and The Kinne Group continue to impress me time and time again. Even in this unpredictable environment that is 2020, they have delivered stellar results ALL YEAR LONG. It is amazing how driven and meticulous this team is and how much they care about taking care of all of their client's needs. I only wish I could give SIX STARS
Chris H
We cannot be more grateful for Steve Kinne and his team working so hard for our family! They are very professional, knowledgeable, on point in every step, and a blast to work with. We recommend Steve to everyone we can. These are big decisions, and you need someone you can trust. We have the utmost respect and trust for Steve Kinne and his team, and can't imagine trusting anyone else with our real estate decisions. We will only ever work with Steve Kinne.
Brandon B
Steve is the absolute BEST realtor out there. He was extremely patient with me, fun to be around, extremely informative and knowledgeable. He definitely knows what he's doing. I was torn between two homes and Steve helped me choose the best one for me and my budget. He put me first and I really appreciated that. My family has used him for multiple properties so having him help me was a no brainer. He will call you to remind you about things you need to do which was extremely helpful to me because I get really busy at work. I'd recommend him to anyone and I'll definitely be working with him again in the future.
Dena D
Steve is truly one of the best at his job. He provided a full turn key experience when it came to the sale of my home. I work out of state and needed an agent who could handle every aspect of the sale and Steve didn't disappoint. From suggesting the proper upgrades to a 40 year old home, to finding a contractor who would work with me financially and still do the work in a timely manner, to marketing, and finally pricing the home properly where we were able to sell for full price within days Steve was awesome every step of the way. I wouldn't hesitate to recommend him to anyone I know selling a home in the future. Thanks Steve for your help and I hope to work with you in the future if I ever call Houston home again.
Jason Z